Ever since Coronavirus hit the world and was declared a pandemic, there hasn't been an industry that's not affected by it. From social distancing to complete lockdowns at regional, state and international levels, every marketer across the globe is now in the midst of another pandemic of drastic sales reduction. 62% of the UK and 63% of the US marketers have confirmed delayed or under review commitments.

The pandemic has disrupted face-to-face connection at so many levels and it's still quite uncertain when economic recovery will actually start. But what can we do as a B2B marketer now? Should you wait for things to get better or can you take a spin on your current strategy to make the best out of this mass self-quarantined time? What does the face of current B2B marketing look like? Let's explore in detail.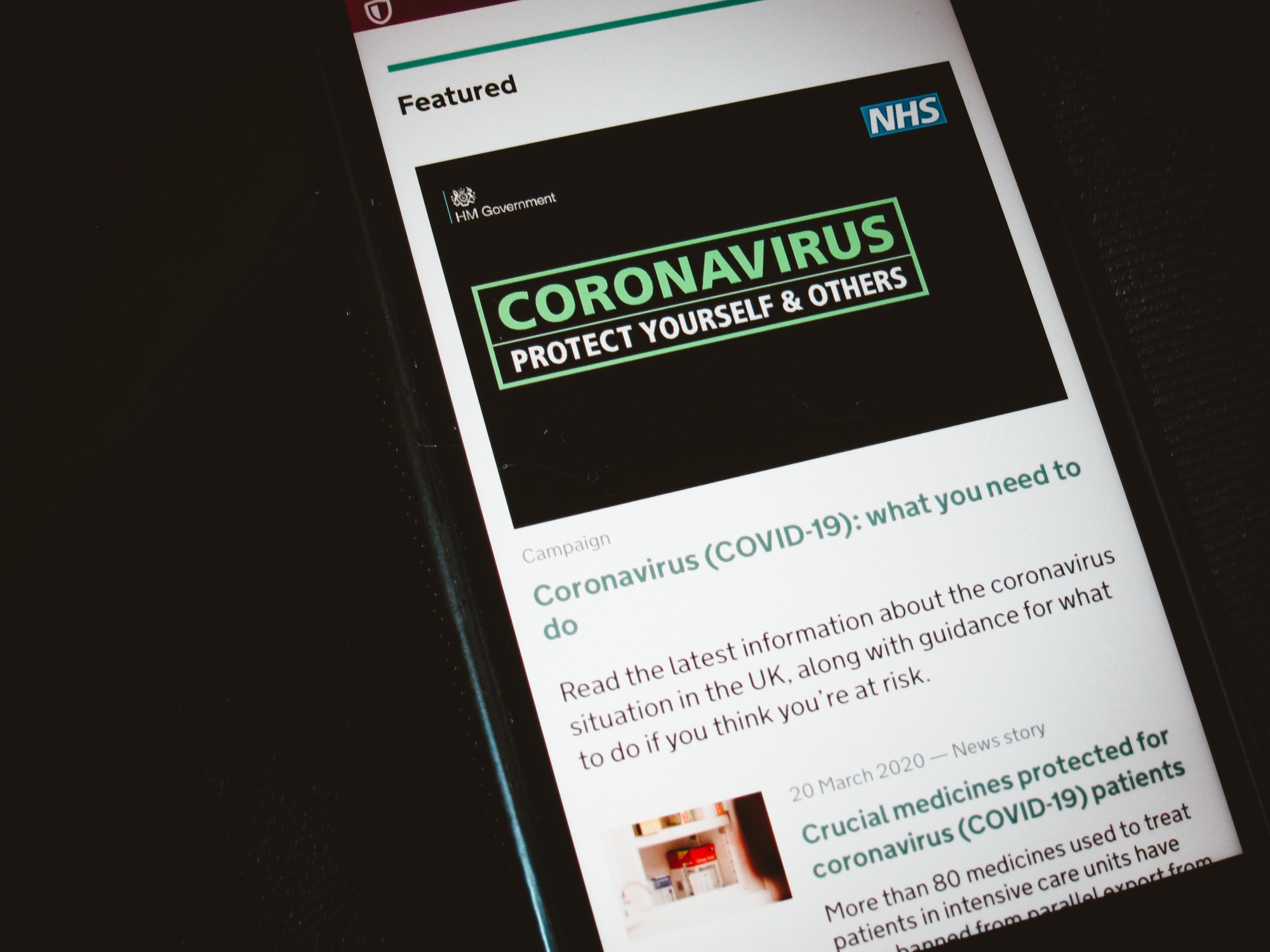 Source: https://unsplash.com/
What Does it Look Like Right Now?
According to McKinsey & Co., the COVID pandemic is affecting the economy in three scenarios:
| | | |
| --- | --- | --- |
| Scenario 1 | Scenario 2 | Scenario 3 |
| Anticipating the crisis end by the end of Q1 | The crisis ends by beginning of Q2 | Some containment at the end of Q2 but COVID spreads to most parts of the world |
| No new cases, travel bans are lifted with normal tourism and aviation | Major economic areas affected | Local outbreak in control but widespread pandemic |
| Customer recovery by Q2 | Slow customer recovery and only in Q3 | No customer recovery due to uncertainty |
| Regained demand through Q3 and Q4 | Normalcy returns in Q4 | Travel bans through end of 2020 and the economy is largely affected in all parts of the world |
Keeping all scenarios in mind, this is how major organisations are taking the following set of steps: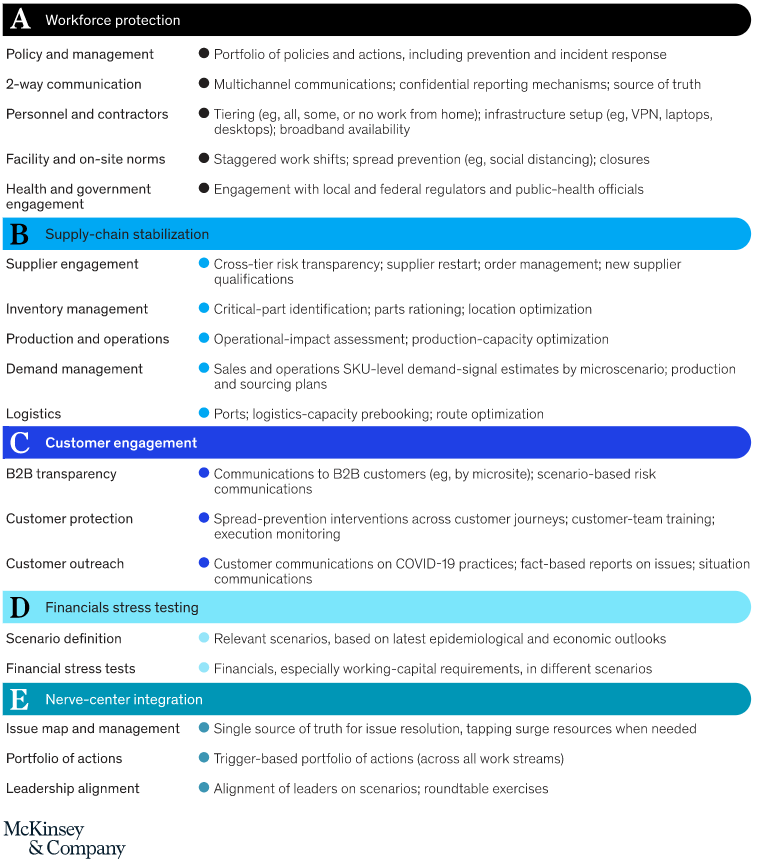 4 B2B Marketing Strategies to Help Your Business Recover From Coronavirus
Social Media to Bring Great Opportunities
Obviously, offline marketing is badly struck since people have been advised to self-quarantine or work from home. But the bright side of this is that more and more people are turning to social media to feel connected with others and that has opened up opportunities for marketers to leverage these channels more. However, you might want to reconsider pulling back your ad budget. An offline downturn is anticipated but so are really cheap clicks. Lack of social distancing is a risk but at least your experiments on different social media platforms are not.
During this time, as researched by Global Web Index, social media is witnessing a sudden rise in the number of users from all age groups, be it Generation Z (27%), Millennials (30%), Generation X (29%) or Boomers (15%). Potential customers are more likely to stay in, browse more and scroll even more through their feeds. It's a great opportunity to advertise on social media platforms and strengthen your social media marketing.
Great SEO Will Rock
Since people are spending more time online, more search activity will be on the roll. Those with a great SEO and content strategy will be far ahead of their competitors. Marketers in the US and UK predict a great amount of social media activity by users. Getting a vetted network of content creators and developers on board can help brands send the right message to their target audience and enforce the trust. Besides, you may dig deeper and see what your customers like and what keeps them engaged. If you didn't think about giving your brand a great SEO push earlier, now is the time!
Here's another research was done by MDM on B2B distribution: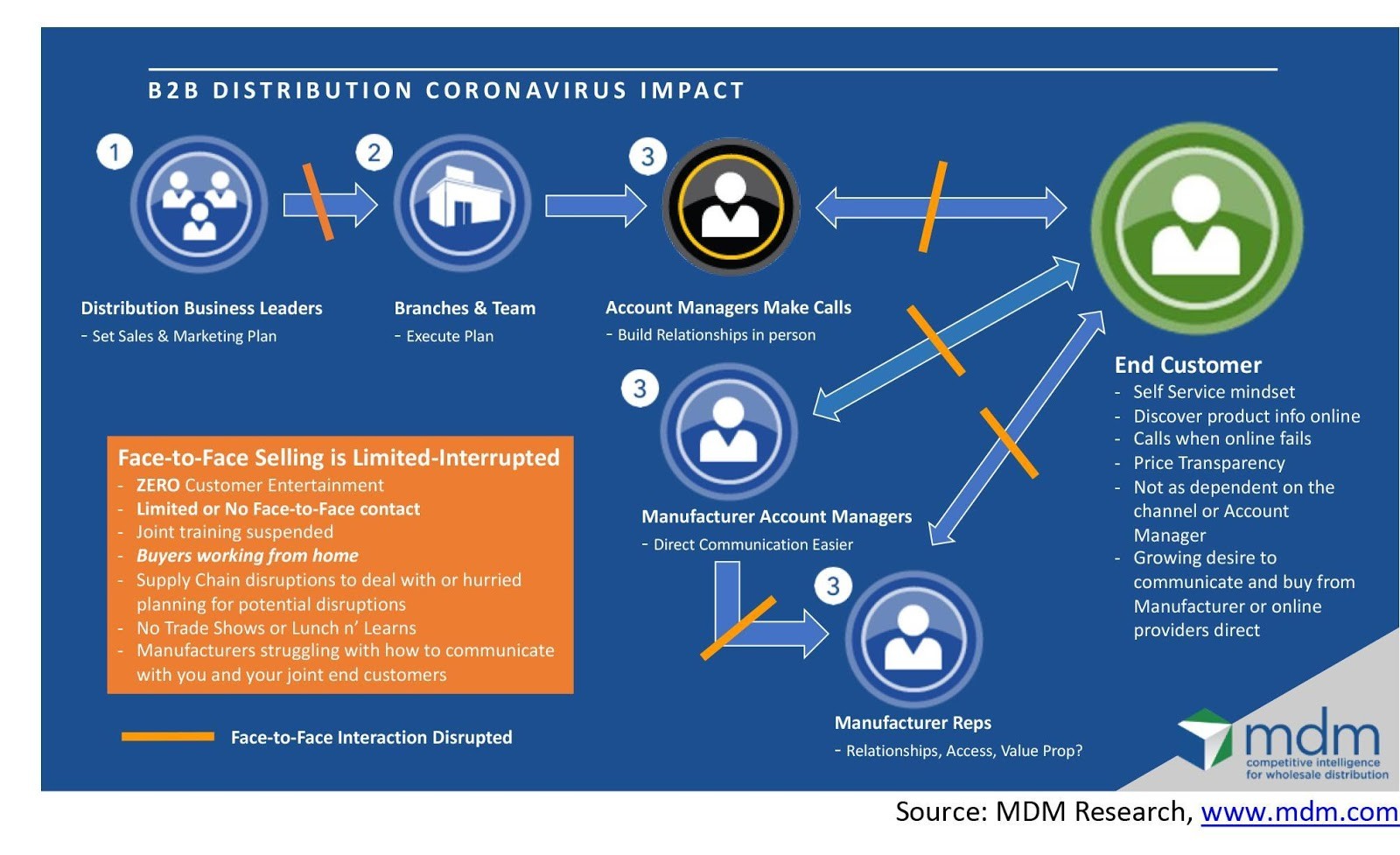 Email Marketing Will be the New (Yet Old) Strategy
Now that the pandemic is making people work from home, they will be commuting less and working more, which means spending more time checking emails. 91% of the UK and 82% of the USA marketers report that their clients are canceling scheduled one-on-one meetings. To combat this, you can gear up your email marketing strategy and send targeted emails to your customers.

For instance, you can provide additional support and consultancy to your customers based on the kind of solutions you provide. This will help your client build trust in you while you help them adapt to their remote workflows. You may also reach out to them to ask the possible hurdles they are facing to navigate the next strategy.
Ecommerce and Online-Marketing Will be at the Centre
Since offline sales are off the table, marketers will turn to online marketing to boost their sales. LinkedIn, social media, Skype and other video calling apps will turn in-person meetings to online conversations. Companies with a well-established image on these platforms, such as those into software and digital solutions, will take the lead. This is what Lin Qingxuan, a cosmetics Chinese company did. They shut down 40% of their offline stores (including those in Wuhan) and redeployed their best-performing beauty advisers as online influencers on WeChat and kept their customers engaged to close more deals. And it worked! Their growth was reported to be 200% more than their sales last year.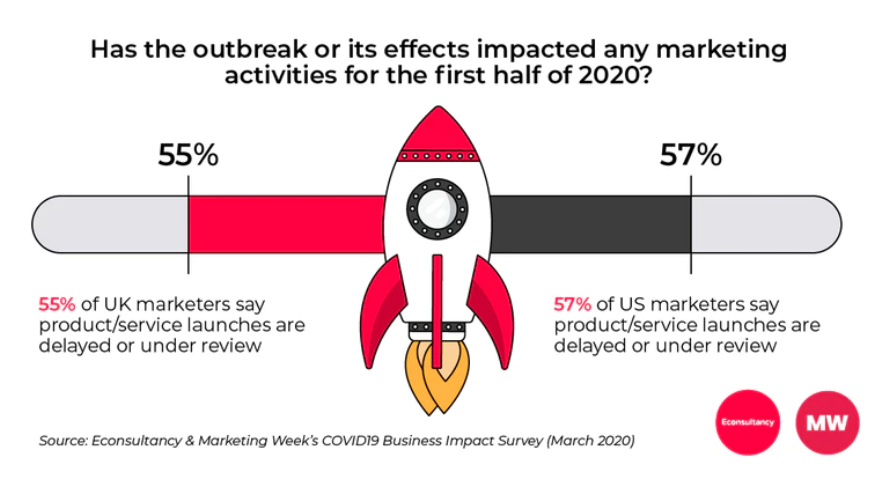 Re-evaluation Now Will Bear Long-term Fruits
B2B companies are now taking a step back to re-evaluate their current and past operations, solutions, campaigns, processes, and platforms. Whether or not you are expecting a big sale in the near future, it's a great time to re-evaluate your strategy for lead nurturing and customer engagement.
There Will be a Sudden Post-crisis Demand Spike
The current lockdown has definitely affected the demand and supply chain. However, Chinese marketers are witnessing a faster than expected post-epidemic economic recovery as demands have suddenly shot up. It's good to conduct processes a little slower than usual but if you are not ready for a sudden change in the market, you might not be able to capitalize on the recovery. This is more like a disaster recovery plan where you need to be ready with the steps that will help you bounce back once the market is open again.
Takeaway
Every COVID-19 threat can be converted into an opportunity for doing better with your B2B business. The silver lining is that we are in the "digital age". If this had happened 25 years ago, things would have been far behind and out of control. So, think through your social media, content marketing, email marketing, and SEO strategies during this time. And above all, stay safe, stay home and keep yourself healthy.