Posted July 22 by Niranjan Reddy
Jul 22 by Niranjan Reddy
List of Top ERP Software to Run Your Business Smoothly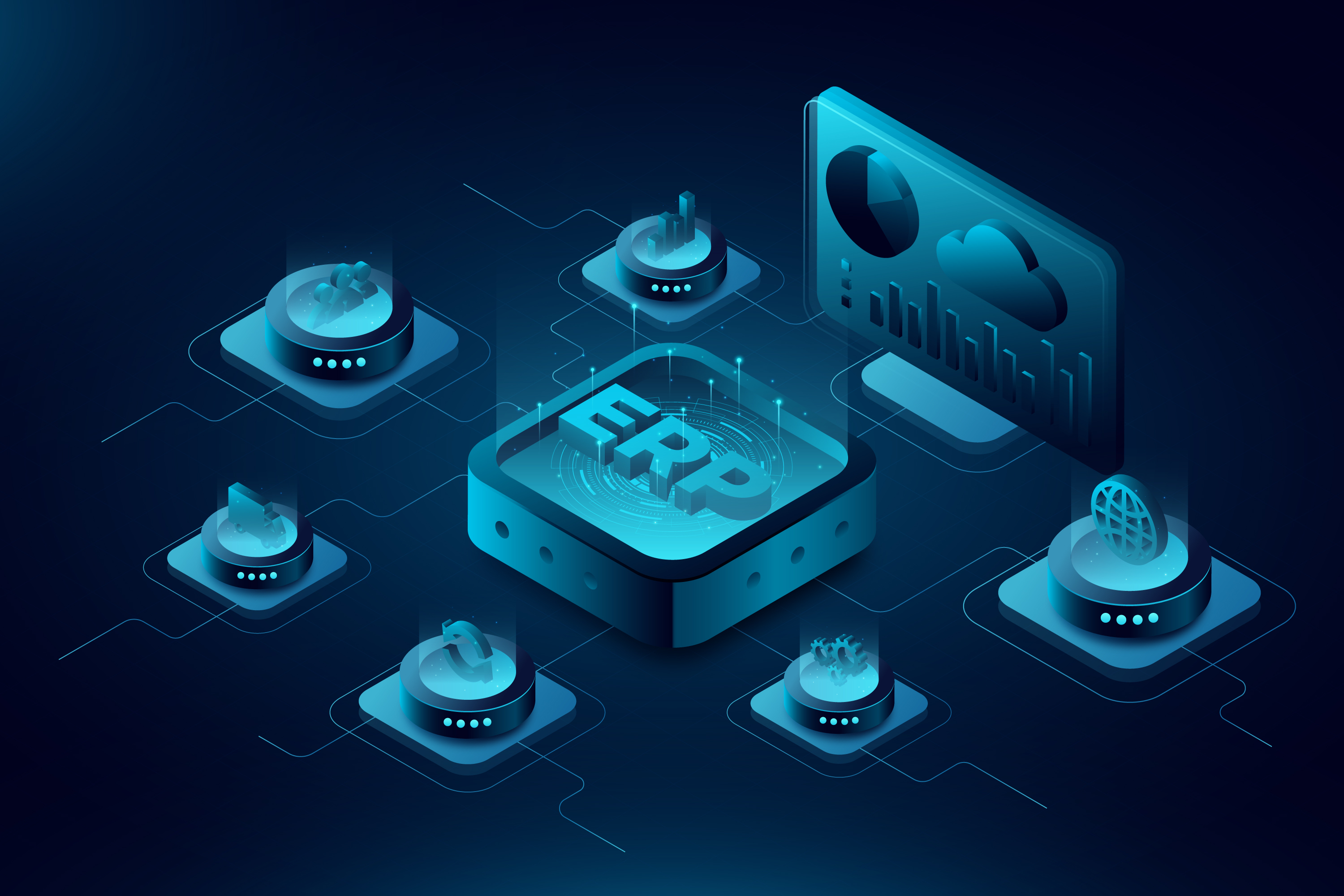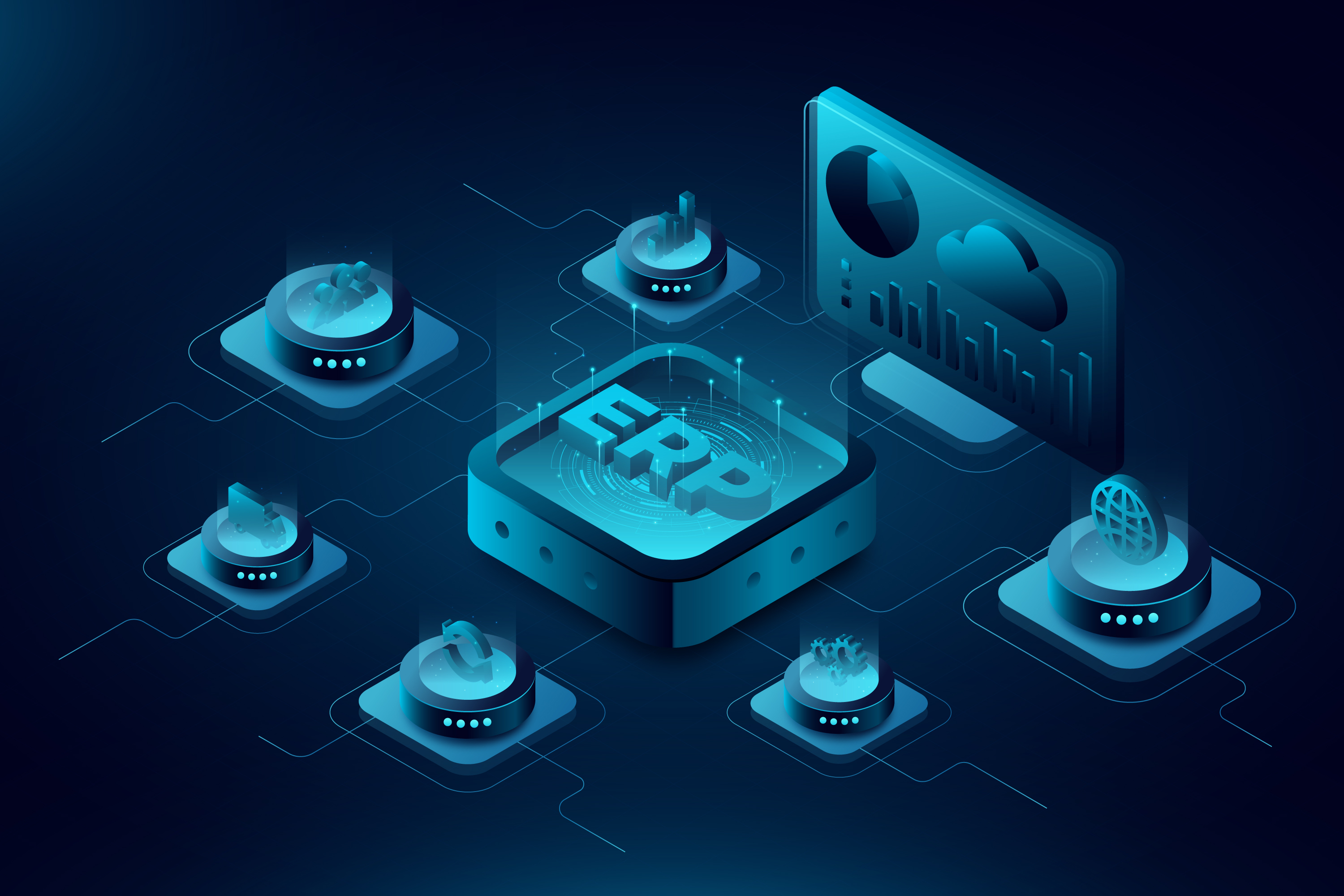 Every business loves the idea of integrating its processes into a single software. It is always cumbersome to have separate software for every function of your organization. It makes life easier for everyone involved in the organization's day-to-day functioning to have one software for all the tasks like HR, manufacturing, purchase, etc. Therefore, it is understandable when companies go for a single package to compile all their processes in one place. And to achieve this, companies use Enterprise Resource Planning (ERP) software.
An ERP system helps centralize the storage of your company data and improve the flow of information between different departments. Further, it removes the variance in data of various departments, and when you have consistent data, it helps you in better decision-making. The ERP market is expected to reach $86 Billion by 2028. So there is no denying that ERP software today is an integral part of any organization, large or small. Keeping this in mind, we have described below some of the best ERP software available in the market today for your organization.
The Best ERP Software:
1. Oracle Netsuite
Counted among the pioneers of cloud-based ERP systems, Oracle Netsuite is an all-in-one ERP solution that integrates all your main processes to run your business more efficiently. When we say all-in-one, it comes with a single software covering ERP, financials, Customer Relationship Management (CRM), e-commerce, etc. Oracle Netsuite has a single suite for supply chain, manufacturing, inventory management, and accounting functions. This ensures transparency and gives you better control over your business. It has a wide range of ERP features which means the software can be used in many companies. Reporting is simple, and workflows are customized. Another beneficial aspect of Oracle Netsuite is that you can scale it according to your needs. Overall, Oracle Netsuite is very efficient in streamlining your processes
Price: Oracle Netsuite comes at a base price or one-time payment of $999 plus a charge of $99 per user per month for the minimum plan. The price will increase according to the features you want to add to the suite.
2. Acumatica
Acumatica is again a cloud-based ERP. It is a Software-as-a-Service application that fulfills your requirement for a scalable ERP. Being a cloud-based software, it provides you with real-time data which you can access at any time and place. It contains many applications in functions like accounting, CRM, financial management, etc. A unique feature of Acumatica is that you can deploy it on both public and private clouds. Add to that the on-premises deployability gives you a lot of flexibility. It boasts of a very intuitive User Interface (UI) and fulfills your aspirations from today's ERP solutions. The reporting from Acumatica is quite robust and can work on many databases. However, you may be required to customize some report filters. The navigation on Acumatica is straightforward. You get a good user experience on Acumatica ERP.
Price: The pricing of Acumatica is not based on the number of users, thus providing flexibility. Its price starts from $6000 per year for smaller companies. But it may go up to $40000 per year as the company size increases. However, calculating the licensing cost of Acumatica can be a bit complicated.
3. Syspro
Whatever the size of your business, Syspro ERP software will meet your requirements. Its ease of use and extra flexibility can provide you with many reports. An additional advantage of using Syspro is its scalability. You can quickly scale it from a single user to hundreds of users. Its functionalities help you get helpful insight into the data. It is beneficial for therecasting engines which help in streamlining the supply chain function. There is a large number of modules available in Syspro. But it does not have a Human Resources (HR) module.
Price: The price plan for Syspro ERP software starts from $199 per user per month. For more pricing information, please get in touch with the Syspro team. manufacturing and distribution industries. Syspro has its own point of sales and demand fo
4. Microsoft Dynamics 365
If you are already using Microsoft software tools, then Microsoft Dynamics is a clear-cut choice for you as an ERP software. Otherwise, it offers separate tools for functions like operations, sales, marketing, finance, HR, etc. It provides added advantage by integrating ERP and CRM. Microsoft Dynamics 365 can be easily integrated with other Microsoft software and third-party applications. You have the flexibility to select which resource planning modules you need. It gives you tools to improve your operations, track leads, and boost sales. It uses tools like Artificial Intelligence, Machine Learning, and mixed-reality. The best part of Microsoft Dynamics 365 is that it is easily customizable, and you can choose only those services you want to use and for which you would like to pay.
Price: Microsoft Dynamics 365 offers a 30-day free trial. Apart from that, its price range starts from $65 per user per month for single application use. To increase the number of applications, you must pay an additional $20 per user per month for each added application.
5. SAP ERP
SAP ERP is one of the best ERP software on the list. This is the most used ERP software by organizations of all sizes. It is deployed in a wide range of industries in a large number of countries and across currencies. SAP ERP is a complete package with its in-built AI, Machine Learning, and advanced analytics. With the power of AI at your disposal, you can quickly bring changes or adopt a new business model. SAP ERP runs all the main processes of your organization, like manufacturing, HR, finance, supply chain, etc., on one system. Although it is a bit difficult to learn, once you master it, you can reap rich benefits from it because it has used its vast amount of industry and technical experience to build its ERP software. It innovates continuously and keeps posting features on the cloud. It has excellent customer support services, so your ERP never stops functioning.
Price: SAP ERP comes with a free 90-day trial. Otherwise, it will cost you $1666 for a limited, perpetual license and $3200 per user for an advanced license to use it.
6. Odoo
Boasting a suite of applications for which you have to pay extra, Odoo is an open-source ERP and CRM software. Its application suite includes everything from the point of sales to inventory management, email marketing, and many more. You can use its mobile apps too. You get the option of downloading Odoo or using it on the cloud. Odoo helps you streamline your operations, manage your finances, and customize. It provides you with flexible hosting options like cloud hosting or on-premises hosting. Since it is open-source software, it customizes and integrates well. You can incorporate everything in Odoo ERP like supply chain management, CRM system, lead management, accounting systems, etc. It is easily integrable with third-party applications. With Odoo, you can automate all your processes and track everything.
Price: There is a free Odoo plan available with basic features. Otherwise, Odoo's paid plan starts from $12 per user per month. Any additional applications you want to buy and integrate start from$36 per application, depending on your application type.
7. Epicor ERP
Epicor is a comprehensive enterprise resource planning solution. It is particularly suitable for small and medium-sized organizations. It can be used both on-premises and on the cloud as a SaaS application. The industries that can benefit most from Epicor ERP are manufacturing, service, distribution, and retailing. Latest technologies like Big data, cloud computing, mobile technology, etc., are used in Epicor ERP. Its unique feature is its DocStar Enterprise Content Management (ECM), making your team members experts in content workflow.
Further, it can scale as per your need. Epicor provides client and browser-based navigation and further provides two more user interfaces, namely Classic and Modern. These UIs resemble Windows. It also offers several Android and iOS applications that provide excellent value to your business. However, one drawback of Epicor is that its process flow charts are not standardized.
Price: The price of Epicor ERP starts from $175 per user per month. However, you need to contact the Epicor team for a detailed price structure.
Conclusion:
These are the best ERP software you can use for business. Multiple factors are involved in selecting the right ERP software for any organization. Factors like the size and type of the organization, the specific usage for which ERP is being sought, the budget, etc., greatly influence the choice of ERP. The process of buying an ERP is not simple as you want to have different functionalities and customizations in your ERP. We have listed ERP software suiting various industries, budgets, and needs. We are sure you will get the one you need from among these.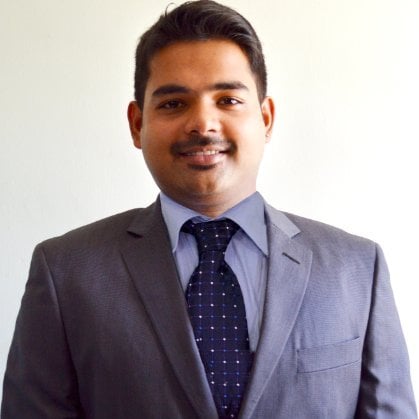 Niranjan Reddy leads Hermitcrabs, Inc, an B2B Tech Inbound Marketing agency and eCommerce Agency, Google Certified & HubSpot partner. Who specialize in helping some of the world's largest B2B enterprise tech, tech Start-ups, professional service, and pharmaceutical companies increase and nurture their sales and marketing pipelines. Hermitcrabs, core services include inbound marketing, sales enablement, account-based marketing, modern lead generation digital strategies and web development in HubSpot COS, Wordpress, Magento, and Shopify.